Read about us........
Liza D'Aguilar Vocals;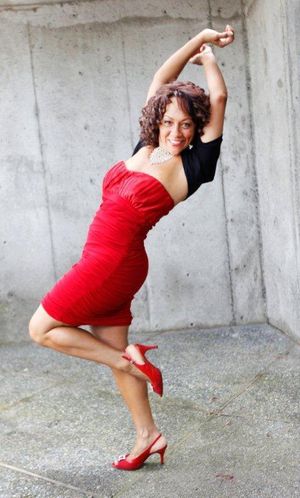 I was born in England, moved to Jamaica at the age of 7 and 13 found me here in Beautiful B.C. Years pass and I call it my homebase.

My Mother was a busy cabaret singer so I was raised on a healthy dose of Jazz, showtunes and ska. Many afternoons in Jamaica were spent writing out lyrics for my mom, listening to greats such as Billie Holiday, Lena Horne, Shirley Bassey and Harry Belafonte. On the playground though, we were all dancing to Micheal Jackson and Bob Marley.

Teenaged radio days in Canada have left me with a secret passion for James Taylor, and bands like Journey, the Doobie Bros, and Led Zeppelin.
Soul, Funk and RnB singers have always inspired me. The classic stylings of Etta James, Aretha, Chaka, Gladys and Stevie always make me smile. Live recordings of Philip Bailey from Earth, Wind and Fire, send me soaring.

I love finding new artists to listen to. Neo soul singers like Jill Scott, Ndea Davenport, Ledisi, Badu, Maysa, D'Angelo, Maxwell, Jamiroquai and the Brand new Heavies are a constant in my playlist.

I think the shuffle option on mp3 players is brilliant, every day is an adventure!

After completing my theatre training at Langara's famed "studio 58", I worked for over 16 years as a professional actor, appearing in various theatrical and television shows, such as the X-files, and the twilight zone. I have also directed, taught and produced theatre locally. A chance meeting with a man named Henri Brown began my adventure as a singer. I have had the pleasure of opening for Tower of Power (another favourite), and touring internationally with the cover band "Seven" . In two years, I was blessed to sing for my supper in five star Hotels in Singapore, Hong Kong, Taipei, Thailand and Dubai. Upon my return to Vancouver, I decided to take some time off and after four years, I am thrilled and honored to be back, this time as lead vocalist with the So Tight Band. I look forward to seeing you on the dancefloor, singing and smiling.  ps Check out my website at www.lizadaguilar.com

Clifford Dunn on Guitar;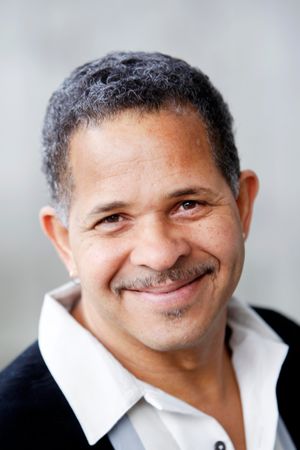 I left my hometown of San Francisco in 1982 to do a 6 month tour of B.C. with the Kenny Wayne Band; to this day I'm still here.
In 1983 we formed the Ron Haywood and Stripes Band. We played R&B, top 40 and funk. We were a high energy dance and show band.  We played most of the Vancouver Venues, being regulars at Richards on Richards.  We continued to play throughout B.C. and Alberta for 9 years. 1987 included a 3 week tour in Singapore and a Nike gig in Atlanta Georgia where we were the opening act for the Temptations.

During my music career I have also done various projects such as the Jim Byrnes Show, various movie parts, commercial jingles and studio work on a Doug and the Slugs album.

In 1992 I moved with my family to Vernon B.C. I continued with music as a freelance musician doing various projects including work with Henry Piovesan and one of his projects which was the Punch and Judy Band. I moved back to Vancouver in 1997 and continue to play with such bands as Funkdelicious, H.B. Concept, the R&B Icons, the Billy Dixon Band and now the SoTight Band.  My music ranges from R&B to Old School, Funk, Reggae, Blues and Jazz.
Peter Dalzell on Keys;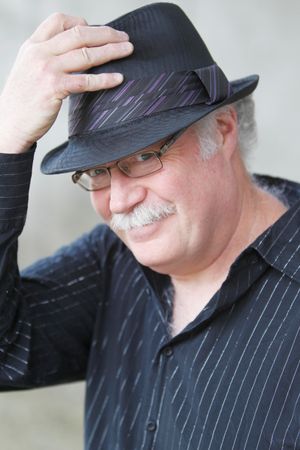 I was born and raised in Victoria and loved music as far back as I can remember. We always had a piano and I was drawn to the keyboard at a very early age. I started playing in Victoria bands at age 15, continued throughout high school and university, followed by a couple of tours of duty on the western Canada club circuit before settling again in beautiful Victoria. One day in Victoria I was approached by a couple of musicians from a Vancouver band called New Breed saying that they needed a keyboard player, that "they regularly played in Victoria" and asked me to try out. This worked for me. I joined the band and they never returned to Victoria again. The New Breed of that time featured the talented Joani Bye. In the late seventies I played in various bands in Vancouver ranging diverse styles including R&B, funk, show lounge and even some country. In the early eighties I had the good fortune to be part of the dynamic funk band, Incognito, featuring Rosalind Keene and Joe Chapel.

I then took a sharp turn in the road (for about 20 years), stopped playing music professionally and settled down, married with two children and got a straight job. Late in 2003, serendipity brought me out of hibernation to play with Billy Dixon and the boys and now the SoTight Band. I am enjoying the gift of playing with outstanding musicians who are all great people. I love the chemistry and energy and the way the band connects with the audience. Everyone has a great time! We always get people up dancing. Check it out.
JT Platt on Sax;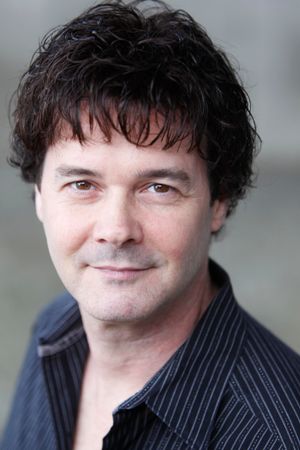 Being from Louisiana, that great Southern music…Blues, soul, funk, gospel and jazz were all around me. Eager to be a part, I was very lucky to be accepted by the Masters surrounding me and taking me under their wings. In a band in Texas with Dan Del Santo and the Professors of Pleasure…was where I met and was smiled upon by one of the biggest influences on my saxophone growth, one of my mentors, Tomas Ramirez. The original Jazzimanian Devil…the way every note was important, to play from the heart, to open up and not be afraid to fall, go for that note and sing, sing through the horn. Even to this day, as I'm improvising, I think to myself…what would Tomas play here?

Got my first chance playing Soul and Motown with Blue Mist, another band in Austin, and some of these guys are still together. Then a door opened, and I got an opportunity to move to San Francisco where I met and still thank, The Blues Boss Kenny Wayne, who brought me to Canada with Cliff Dunn for what was supposed to be a 6 month tour, turned out to be a career and life choice. That band quickly developed into that long standing week to week workaholic machine known as Ron Haywood and Stripes. I'm sure many of you remember those marathon gigs at Richard on Richards, The Big Bamboo, The Soft Rock and places all over B.C. and Alberta. Man did we work!! From there, I saxed up lots of bands in Vancouver, Solcola, Mike Henry's Funkdelicious, H.B. Concept, U Tek Tik (a rock fusion project that performs crazy and frantic originals and covers), I got to play with the great Kim Kuzma quartet, and the Billy Dixon band…to name a few. Along the way, I met another huge influence on my sax playing…Stan Karp and got to take lessons. Oh, that's how ya do it!!

And now I'm really happy to work with Liza and the rest of the boys. We always have a great time performing and it's like old friends getting together when we play. Come hear us and you'll know what I mean. See you soon.
Rob Neumann on Drums;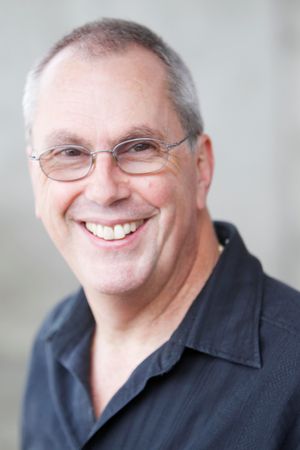 I started my professional drumming career in the mid 70's, traveling across Canada until 1978 with "TKO", a 7 piece funk band. In the late 70's I joined rock band with a Chicago style horn section called "The Visitors". Then in the early 80's I worked with an original rock band called "Brooklyn", spending lots of time in the studio recording its original works. "Brooklyn" started experimenting with electronic music and I therefore switched over to electronic drums during that period of time.

In the mid 80's I performed in a rock band called "Bermuda", was on the club circuit and we also recorded an LP. In the late 80's I decided to change directions and go with one of my loves – jazz! Throughout the 90's I performed with a fusion band called "Melting Point" and was in a number of casual gigs with various bands in B.C., always finding time to play swing, Latin and funk-style jazz.

In 2001 I met J.T. Platt and we performed together in a jazz group called "U Tek Tik". Through J.T. I had the pleasure of being introduced to Billy Dixon in 2003 and became a member of "Billy Dixon's Soul Train Express". We are now The SoTight Band and working with these talented musicians is a real pleasure.
Chad Matthews on Bass;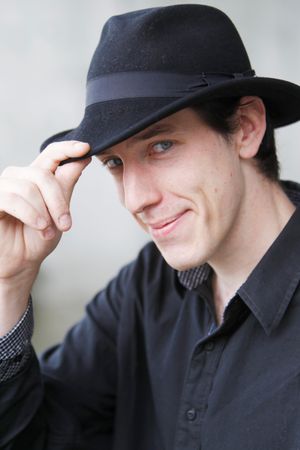 I began playing music at an early age, starting on piano and learning to boogie and play the blues. Eventually picked up electric bass when I was 14, which quickly became my principal instrument. I've studied with Victor Wooten, Steve Bailey and Chuck Rainey and had master classes with Marcus Miller and Michael Manring. My musical education continued at VCC with Laurence Mollerup, and now with the So Tight Band. In addition, I also perform with some local Vancouver bands, namely afrobeat juggernaut Miami Device and jam band Zoomafloome
.